Lawmakers Craft Medicaid Expansion Proposals Despite Long Odds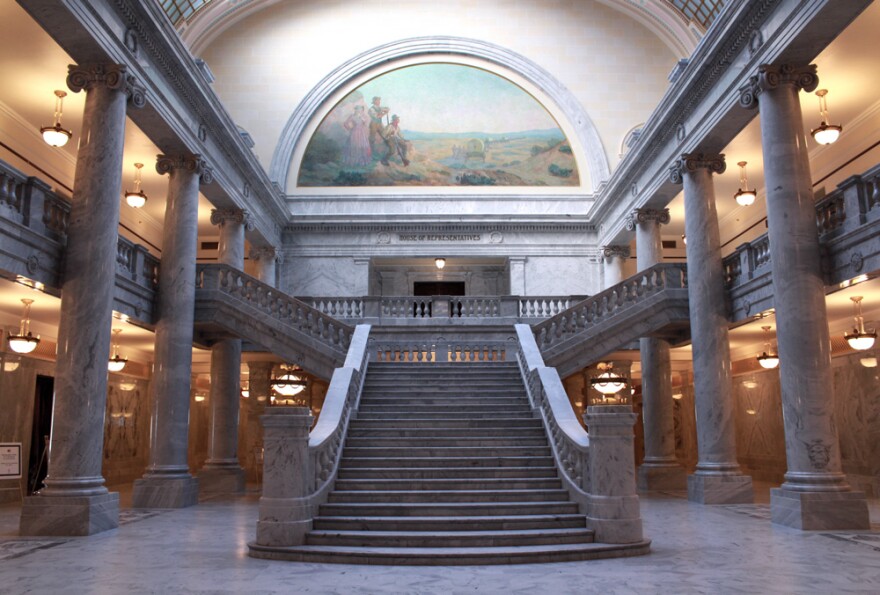 As another Utah legislative session gets underway, the question remains whether lawmakers will expand Medicaid.
Democratic Senator Gene Davis doesn't care that his proposal is not supported by the majority party in the state. He's still sponsoring a bill that would expand Medicaid to cover more than 72,000 low-income Utahns, just as President Obama intended with the Affordable Care Act.
"Utah's insurance providers, the business leaders of our state, the care providers, and yes, even our citizens support it," Davis says. "It's time to get it done and get healthcare for all our citizens."
Davis is trying to force a debate that some Republicans would rather not have right now. House Majority Leader Jim Dunnigan says there is a still a lot of concern about the federal government being able or willing to live up to their share of the financial commitment.
"There are some of my colleagues that are wary of the Medicaid discussion and they want to take a year off, and I understand that," but Dunnigan says there are others who want to get something done this year to help Utah's most vulnerable citizens. He's working on a proposal that would provide Medicaid to a limited segment of those in the coverage gap who are in extreme poverty, an estimated 16,000 people.
Meanwhile, Republican Senator Brian Shiozawa has a proposal to cover those under the poverty level, about 63,000 Utahns. And Republican Representative Ray Ward has a full expansion plan that would be paid for through a hospital assessment and a tax on e-cigarettes. But Ward says if Dunnigan's bill prevails, he will support it.
"Everybody that we can get basic coverage to is a step in the right direction," Ward says.
Republican Senator Allen Christensen who chairs the social services appropriations committee was pessimistic about a Medicaid expansion this year. He told KUER that even if a plan can get House approval, the next challenge would be to find the funds to support it.