Should Utah Reintroduce Insanity Defense? Lawmakers Hear Both Sides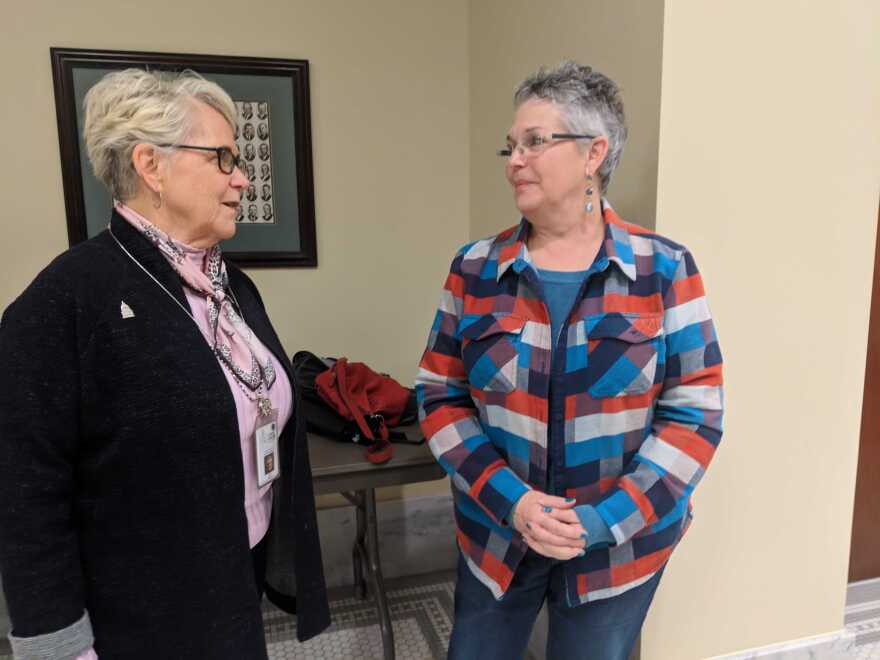 When Janice Perry Gully learned that her mentally ill stepson had killed his father during a hunting trip in 2004, she immediately forgave him.
"Without that up close exposure to debilitating mental illness, I could not have understood. Most people don't," she told lawmakers on the House Judiciary Committee Friday.
Gully was testifying in support of a bill, run by Rep. Carol Moss, D-Holladay, to reintroduce a statute allowing a "not guilty by reason of insanity" plea for defendants charged with serious crimes.
Current state law only allows a person to enter a "guilty but mentally ill" plea. Moss said Utah is one just four states — joining Kansas, Idaho and Montana — without an insanity defense.
"When a defendant's mental illnesses prevents them from understanding the wrongfulness of their act, or prevent them from controlling their behavior, they should be acquitted by reason of insanity," Moss said.
Gully said her stepson, Ben Gullly, had been having psychotic episodes for months before the shooting. In the days after, he questioned why her husband, Jim, had not come to bail him out of jail.
"It seems he thought his dad should come back to life, like in a video game," said Gully.
Gully said if it wasn't for a lenient Davis County prosecutor, her stepson would have likely gone to prison instead of the Utah State Hospital, where he's currently receiving treatment.
Moss noted it wasn't long ago that Utah allowed such a defense, but that John Hinckley Jr.'s attempted assassination of Ronald Reagan led many states to reflexively pull back on their competency statutes.
Hinckley was found not guilty by reason of insanity and was committed to a Virgina state hospital until his release in 2016.
Some prosecutors, including William Carlson with the Salt Lake County District Attorney's office, spoke against the proposal, citing concerns that any change to current competency laws could be used by defendants to avoid punishment.
"This is not about not having an insanity defense. It's about taking a narrow defense, where four individuals in Utah are currently in the state hospital, and expanding it, so that more people can use NGRI [not guilty by reason of insanity]," Williamson said.
Lawmakers ultimately voted to hold the bil, H.B. 225, after pledging to study the issue more during the interim session. Outside the committee room, Moss and Gully said they were pleased with the outcome.
"They could've rejected this out of hand, but instead they said, 'No, this is an important issue, and we need to get it right.' And to me that's a win," said Gully.