Find KUER's reporting on the races, candidates and more for Utah's 2018 midterm elections. Click here for our graphics of the U.S. Senate race, 4 Congressional races and Utah ballot initiatives.
This Is 30: Will Hicken, Roosevelt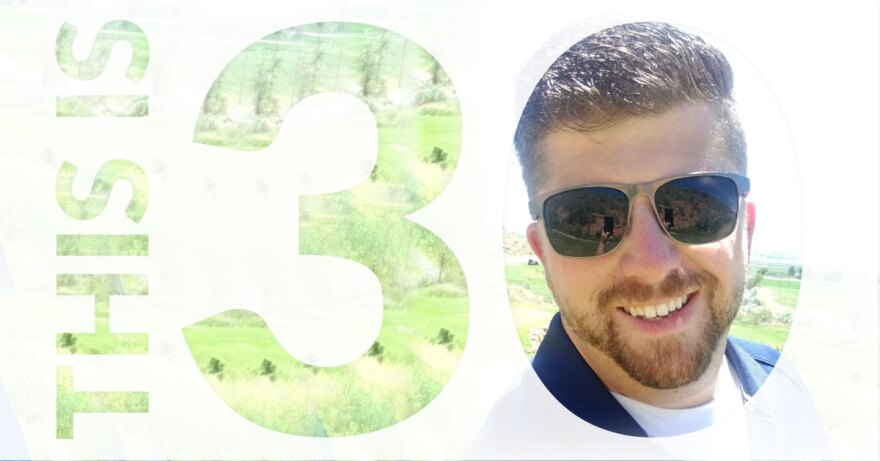 Utah is the youngest state in the country, with a median age of 30 years old. So what does the future look like through the eyes of Beehive State millennials? In a series launched this week called "This is 30," KUER asked voters around the state how they're feeling ahead of a critical election.
Name: Will Hicken
Age: 30
Lives In: Roosevelt
Occupation: Quality Control, Uintah Basin Medical Center
Party Affiliation: Republican
How do you describe yourself politically?
Moderate conservative. [I] try to understand both sides, and I tend to lean to the right on most everything.
What is your biggest concern about this election?
I would like to make sure we continue to follow the Constitution, and that we continue to understand that — understand both sides to it. Try to meet somewhere in the middle that we all need to realize that we have to. We're probably going to have to compromise.
You said you ran in 2016 to be the Republican nominee for Utah House District 69 but didn't survive the primary. But you received a 100 percent rating from Equality Utah, an organization that supports LGBT causes. What does that tell us about your politics?
[This is the] conservative and liberal side of me. We're all equal. Should we discriminate against somebody for X reason? No. We shouldn't. We shouldn't discriminate against somebody for a certain religion. It doesn't matter — the sexual orientation. We should look at them and the character of their heart is where we should look at.
Why do you support President Donald Trump?
There's a lot of things that I do really like about President Trump. He's actually done quite a bit of what he said.
You say you are optimistic. Why?
I believe that our country is going in the right direction. I don't believe people are going to see the benefits right now, but in the future — hopefully, soon — they will see what certain leaders, such as Trump, such as Herbert, and the local leaders here in the Basin are trying to do, and they can understand that it was for their benefit. So, am optimistic about our future.