Judge Rules GOP Candidate for Governor Jan Garbett Can Qualify for Ballot With Fewer Signatures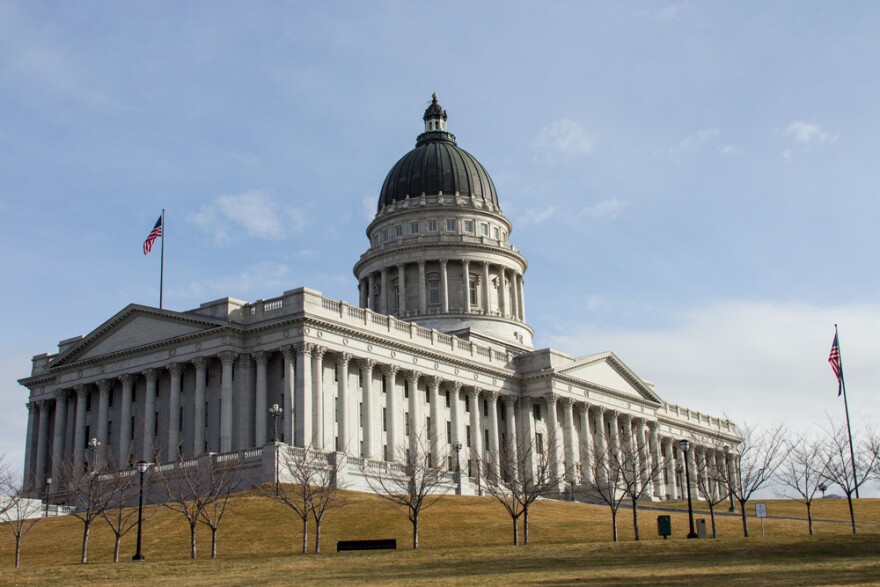 If Republican candidate for governor Jan Garbett collected at least 19,040 signatures — instead of the usually required 28,000 — by April 13, she would qualify for the GOP primary ballot under a federal court ruling announced Monday evening.
The ruling applies only to Garbett and the 2020 Republican primary election in late June. Signature gathering is her only option to get on the ballot, as she opted not to seek a nomination from the party's state convention.
Gov. Gary Herbert issued an order March 16 allowing candidates to gather signatures electronically. And Garbett attempted to turn in nearly 21,000 signatures on April 13, the deadline to do so. The elections office did not accept them because the campaign had less than the required amount. Garbett then sued the state, arguing that social distancing restrictions due to the COVID-19 pandemic unfairly impeded her ability to get on the ballot.
"It became, by these change of rules, impossible for her (to get on the ballot)," Garbett's attorney Michael Teter said during a telephone hearing Monday. "It's not that she had the right directly to access the ballot, but that she was on a course to."
Judge Robert Shelby agreed. He ordered Utah's Elections Office to accept the signatures Garbett had previously tried to submit, and lowered the signature requirement by 32%, equivalent to the percentage of time allowed for signature gathering that was impacted by social distancing restrictions.
But Utah Assistant Attorney General David Wolf argued that it wasn't impossible for candidates to gather enough signatures during the pandemic, because former Gov. Jon Huntsman, who's now running for the office, did it.
"Mr. Huntsman operated under essentially the same burden that Jan Garbett operated under," Wolf said. "He gathered 19,000 signatures after the rules essentially changed."
Garbett, who also ran for lieutenant governor in 2016 as a Democrat, entered the Republican race in late February after hearing all the other candidates voice support for President Donald Trump at a debate in late January. Her campaign has been a long shot since then, consistently polling in the single digits.
Although Garbett's campaign says it has more than the new signature requirement, her spot on the ballot is not set in stone. Elections officials still need to verify the signatures and will throw out signatures of voters not registered as republicans or voters who have already signed another candidate's petition. They reportedly rejected more than half of the signatures first submitted by Huntsman.
Sonja Hutson covers politics for KUER. Follow her on Twitter @SonjaHutson