Moths Invade Utah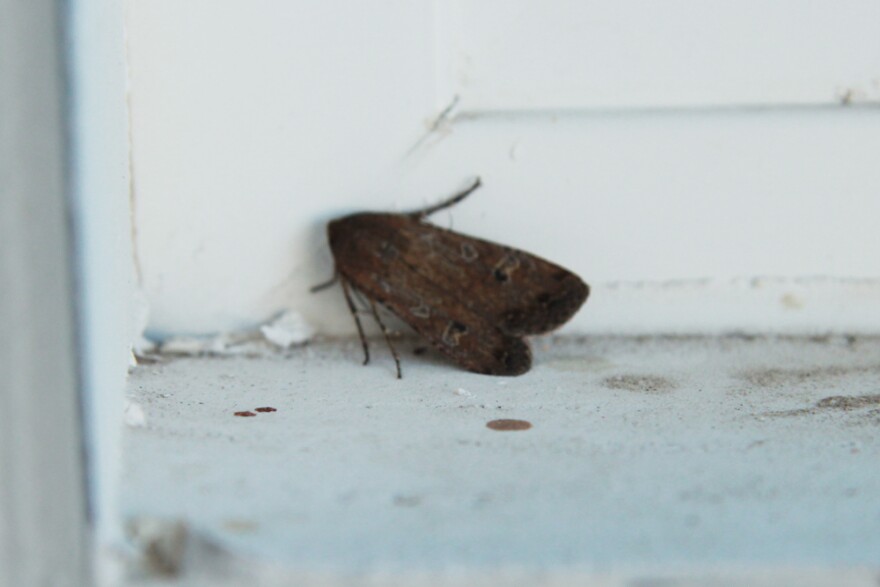 If you've noticed an unusual number of moths flying around inside your house or garage lately, you're not alone. But where did they come from and should you be worried?
Utah State University entomologist Diane Alston says the invasion of the army cutworm or miller moth is mainly due to recent weather trends.
"And so the big factor of 'why so many this year?' It's that mild, basically droughty conditions in the southwest that this country's been experiencing," she says.
The moths start out as caterpillars feasting on wheat and alfalfa fields. They then go into the ground and eventually emerge as moths in the Spring. After that, they migrate up into the mountains, and that's what many Utahns are witnessing right now.
Clint Burfitt is the state entomologist for the Utah Department of Agriculture and Food. He says while they might be a nuisance, they won't be around for long.
"The migration lasts, you know, for about five weeks," he says. "Usually starting around the beginning of June. So, by the first of July people won't have so many moths flying around getting in their house and creating a nuisance."
If that's still too long to wait for the moths to vacate your garage, Alston recommends the following.
"You know, don't panic. They aren't going to harm you," she says. " I mean, I realize they are a nuisance, but basically just physical means of cleaning them up are the best ways to go."
Unfortunately, she also says that they'll return in the fall as the moths migrate back to the fields to start the cycle all over again, but at least this time in far fewer numbers.