Students Say Racist Graffiti Doesn't Diminish Power of Photo Exhibit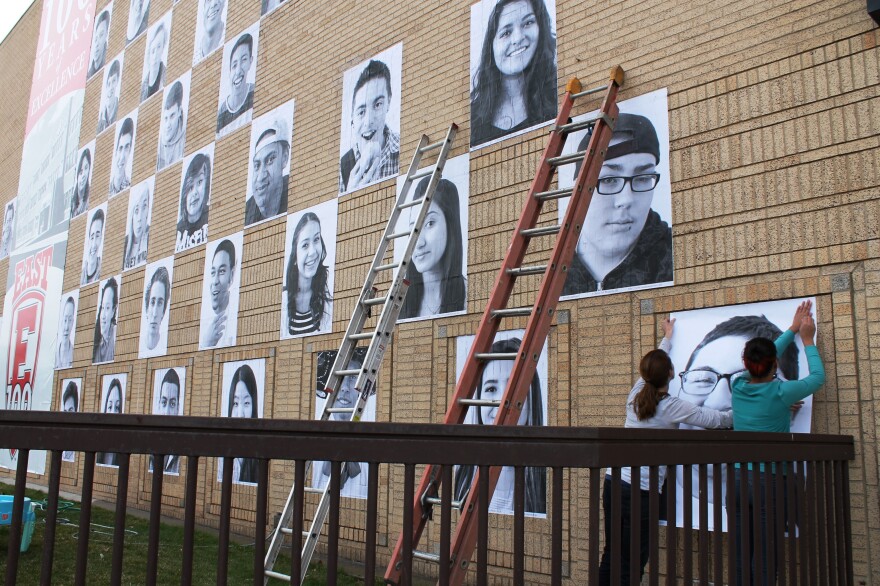 As the school year comes to an end, we checked back in with some East High students who took part in a public art exhibit. The We Are One: Inside Out Project was initiated by East High sophomores taking part in a new college prep course in partnership with the Utah Humanities Council. 100 black and white photos were plastered on the exterior wall of the school, selected to reflect the current demographics of the student body. The project was intended to spark conversation about Utah's growing cultural diversity. But in late April this year, it was vandalized. The photos have since been replaced and the students have resolved to continue the spirit of the project, despite setbacks. We spoke with a few of them on their last day of class.
Project leaders say they'll keep the photos up as long as they last, but it's not meant to be a permanent exhibit. However, they are hoping the conversations about Utah's cultural diversity continue. They are collecting thoughts about the exhibit in an ongoing survey.