Find KUER's reporting on the races, candidates and more for Utah's 2018 midterm elections. Click here for our graphics of the U.S. Senate race, 4 Congressional races and Utah ballot initiatives.
Judge Dismisses Rep. Mia Love's Lawsuit To Halt Ballot Counting In Salt Lake County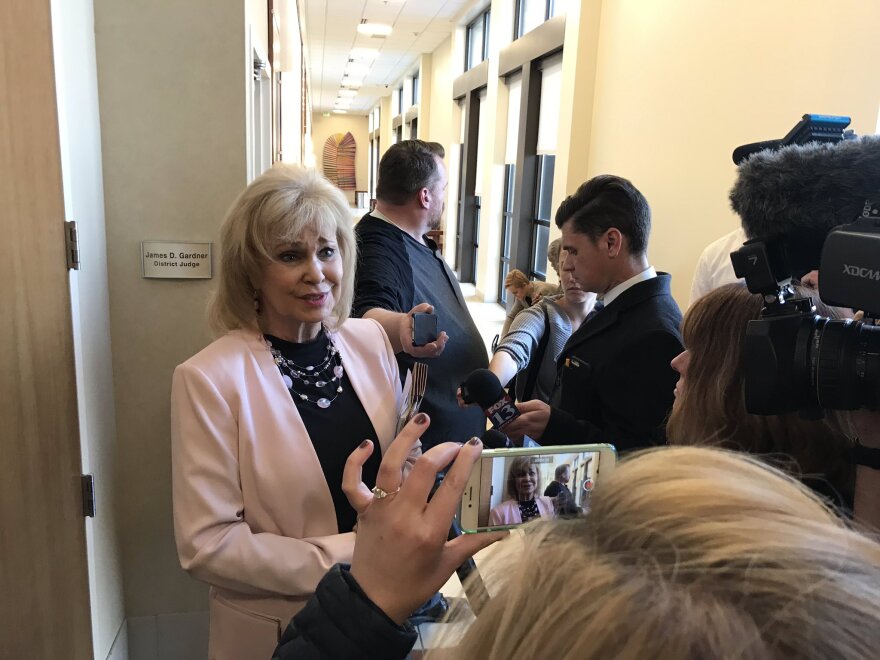 Updated 2:02 p.m. 11/16/18
A Utah District Court judge on Friday dismissed a lawsuit brought by Rep. Mia Love's campaign, ruling that the Republican incumbent trailing in a tight House race is not entitled to review or challenge voter signatures on mail-in and provisional ballots.
In tossing out the suit, Judge James Gardner wrote that "the Love Parties failed to point the Court to a single statute, rule or case that would entitle them to any of the relief sought in the Petition."
Gardner also took issue with the lawsuit's timing and that it targeted only Salt Lake County, rather than including other counties in the 4th Congressional District.
County clerks are required to count all ballots by Tuesday.
"Having waited so long to bring the Petition, the Love Parties have effectively destroyed the Court's ability to provide the relief sought," Judge Gardner wrote.
Additionally, Gardner wrote that if he were to grant Love's request, "it would result in a ballot challenge procedure that would only be applied to voters in Salt Lake County and only to ballots that have not yet been counted," which could be unconstitutional.
"Although we disagree with the outcome, we appreciate the Court's attention to the issues raised in our Petition," said Love's campaign lawyer Robert Harrington. "We will continue to closely observe the integrity of this election process."
The Love campaign said it would not appeal the ruling.
Love's race for the 4th District seat against Democratic challenger Ben McAdams has been too close to call since election night. McAdams currently leads by just over 1,000 votes, a fraction of a percent. The race is one of a handful of House races nationwide that have not yet been decided.
McAdams' campaign manager Andrew Roberts said he was pleased with the ruling. "We are happy to see that no 4th District voters will be disenfranchised," he said.
Salt Lake County District Attorney Sim Gill also praised the outcome.
"As argued in our response, and now validated by the court, [Love's] petition was both without merit and substance," Gill said. "We will continue to defend the exceptional good efforts of Ms. Swensen consistent with her statutory obligations."
In a court hearing Thursday, Harrington had argued that Salt Lake County's process for certifying mismatched signatures, specifically an affidavit sent to voters, is insufficient. He had asked for the county to stop processing mail-in and provisional ballots until
the Love campaign was given an opportunity to review and challenge voter signatures.
Attorneys for Salt Lake County said clerk Sherrie Swensen is in full compliance with state election laws.
The McAdams campaign argued that the lawsuit was aimed at disenfranchising Salt Lake County voters, which make up the majority of voters in the 4th District.