GOP Lawmakers Consider New Medicaid Expansion Plan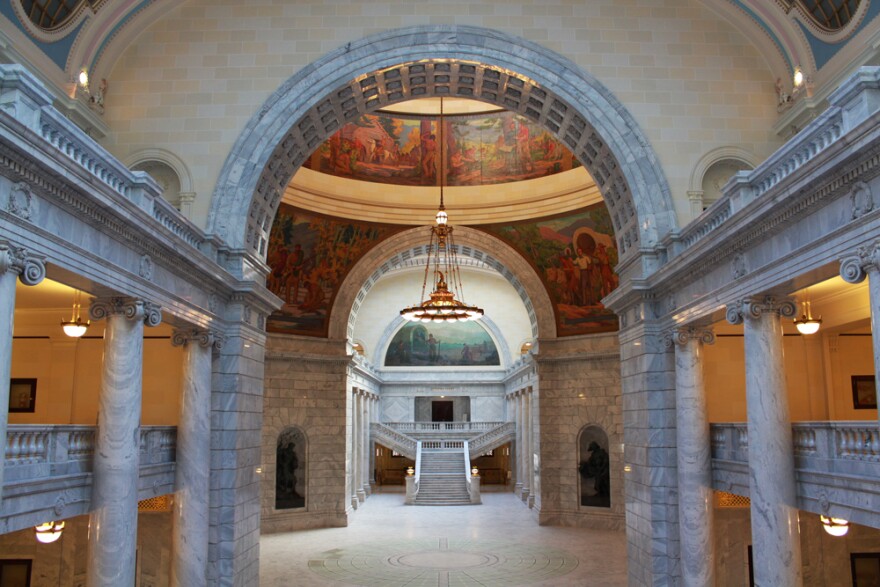 Utah Republican lawmakers met Tuesday behind closed doors to discuss the latest proposal to expand Medicaid.
The Republican-controlled state legislature has so far rejected a traditional Medicaid expansion. They've also said no to the governor's plan known as Healthy Utah, as well as Frail Utah and Utah Cares. The new plan is called Utah Access Plus. House Majority leader Jim Dunnigan is one of six Republicans who's been working on it.
"The main purpose of the meeting with the caucus was to inform and educate," Dunnigan says. "We also want them to have time to hear from their constituents and hear from their provider groups so that they can be well informed before they cast their vote."
The new plan is similar to the governor's in using Medicaid dollars to help low-income Utahns buy commercial insurance. It also requires some cost-sharing depending on income. Dunnigan says the new plan provides more flexibility for the state and also protects taxpayers. Providers like hospitals and doctors would be asked to help pay for the expansion. Dunnigan says this is a concern for some GOP lawmakers.
"Our caucus and myself, we have heard from a lot of physicians that are not pleased with that," Dunnigan says. "They don't want to pay an assessment," and he says many Republicans are still skeptical about the federal government's ability to continue paying 90 percent of the cost, as it has committed to do. Democrats like Senator Jim Dabakis complain they have been shut out of the process and that the GOP is playing political games.
"We're trying to make every contorting possibility to meet the ideological needs of the extremists in the Republican party," Dabakis says. "We ought to stop playing these stupid games."
The architects of Utah Access Plus will present their plan to the state's Health Reform Task Form next week. Then Dunnigan says the caucus will meet again on October 13th to find out if they have support for a bill.