Reporting from the St. George area focused on local government, public lands and the environment, indigenous issues and faith and spirituality.
New Crime Lab Opens In Southern Utah To Cut Down On Investigation Timelines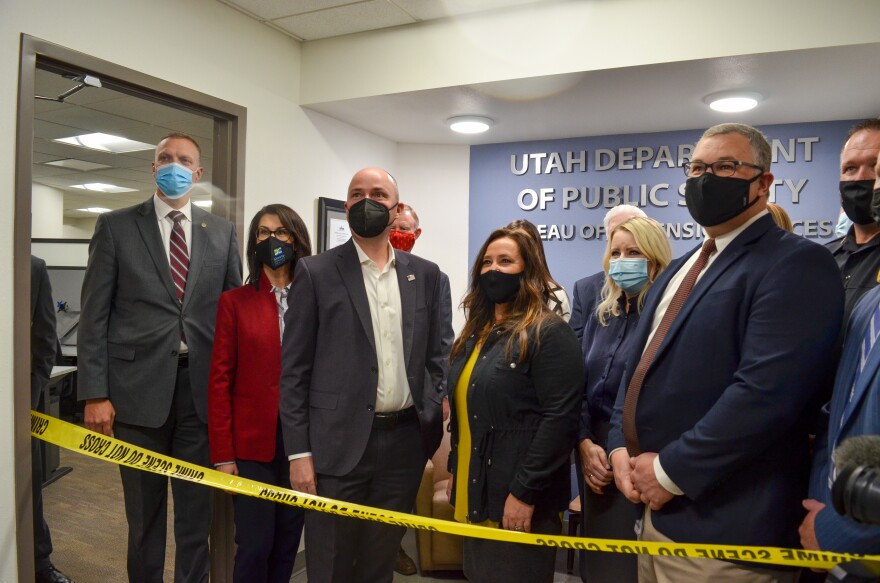 A new southern Utah crime lab opened in Cedar City on Monday. Local and state officials hope it will cut down on the length of investigations for law enforcement in the southern part of the state.
The lab can process DNA, blood and substance testing — usually those samples would be sent to the state's main center in Taylorsville.
Chad Dotson, the Iron County Attorney, said it will help speed up the timeline for investigating things like drug distrubtion, sexual assault and murder.
"We will have additional experts who can consult with investigators and prosecutors on complex cases and crime scenes," Dotson said. "These experts will be more easily accessible to give testimony in court and to educate and train local law enforcement prosecutors."
Gov. Spencer Cox, Lt. Gov. Deidre Henderson and other state lawmakers attended the opening. Cox said this lab is part of his goal to reach rural parts of Utah.
"The resources that have historically just been along the Wasatch Front will be available to the people here," the governor said. "Justice delayed is not justice served."
Sen. Don Ipson, R-St. George, said this has been in the works for several years. There used to be a "limited" crime lab based out of Southern Utah University but the new one is in the basement of the Utah Department of Public Safety building in Iron County.
Ipson said the whole state will be helped by the opening of the lab.
"This is a great rural project, but it's a great statewide project to law enforcement and to families and victims of crimes that have gone too long underserved," he said.
The new location will be staffed with 10 people to start out, with the chance for expansion in the future.