Salt Lake City Seeks Mentors for Refugee Families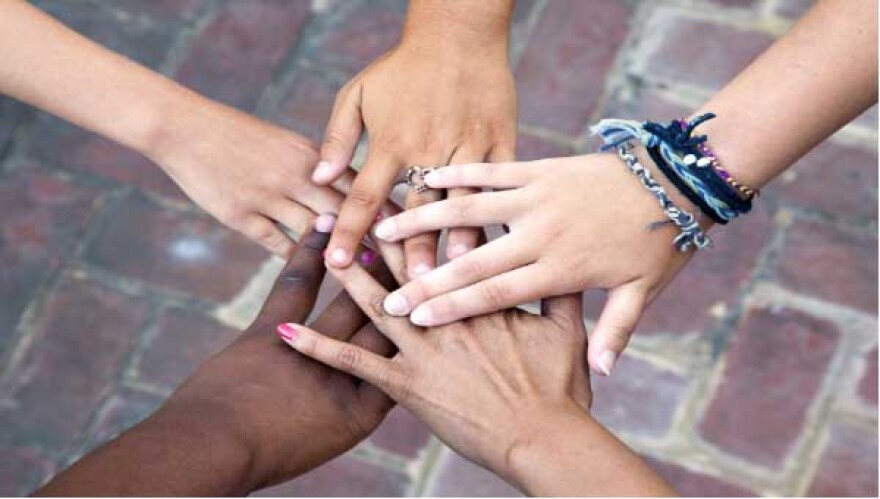 The Salt Lake City mayor's office is launching a new program that matches refugee families with volunteers.
Every year, Utah resettles about 1100 new refugees from places like Somalia, Iraq, Bhutan, or Burma. In the first couple of years, they get a lot of assistance from state refugee services and other organizations, but after that period, they still need help. Chelsea Eddy is Refugee Community Liaison for Mayor Ralph Becker's office. She says even after refugees become self-sufficient, they remain isolated.
"We're hoping that this program is going to help refugee families that have figured out the basics of living in the US, how to be more involved as a community member in Salt Lake," Eddy says.
Volunteers are asked to commit 2 to 4 hours a week for a year to whatever the refugee family needs. It could be help navigating healthcare or education systems, using a bank, learning English, or even going to a community festival. But Eddy says, the program is not just for the benefit of the refugees.
"We see the volunteer getting a lot out of this program by being connected to people in their community they might not otherwise connect with, learning about their culture, learning about where they come from, learning about their religion," she says. "We really want this to be a reciprocal relationship. We see it as a two-way street, as both sides learning from this."
The city's Refugee Family Mentorship Program requires a short training session for interested volunteers. The first training opportunity is scheduled for this Thursday evening at the Glendale Library.
Residents planning on attending the training are asked to RSVP to Amanda Anderson, Amanda.anderson@slcgov.com.