Becker Says He Could Have Handled Burbank Resignation Better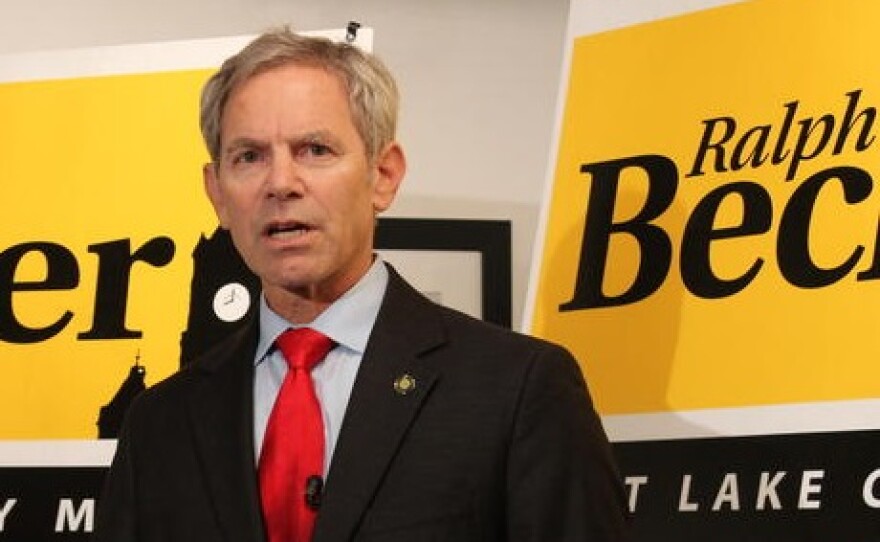 Salt Lake City Mayor Ralph Becker says after some reflection he regrets the way he handled the resignation of former Salt Lake City Police Chief Chris Burbank earlier this summer.
In June of this year, Becker asked then Chief Burbank to publically apologize or step down for mishandling confirmed allegations of sexual harassment within the police department.
"If I had handled it in a way that gave the public an opportunity to be exposed to what had happened over the course of many months, it may not have been both as much a shock in the kind of reaction people had and it wouldn't have been so upsetting for the community," Becker says.
Becker says he chose to treat the sexual harassment claims of three female officers against then-deputy chief Rick Findley as a private personnel matter. But now he wishes the public had been made privy to the months of communications, in which Becker had instructed the chief to demote Findlay. But instead Burbank chose to place Findley on paid leave until he retired with full benefits. Burbank maintains he handled the situation appropriately.
Jackie Biskupski, Becker's opponent in the Salt Lake City Mayor's race says if the chief had been insubordinate the issue should have been handled much sooner.
"Things should not have evolved the way they had evolved, even a year ago," Biskupski says. "So it's good that he finally is saying that should have been handled differently, because it should have been. And it should have never come to the point where it came to this year in an election cycle."
The three women involved in the matter have filed a notice of claim, signaling their intent to sue Salt Lake City for mishandling their case.