Report Finds Utah Women More Impoverished than Men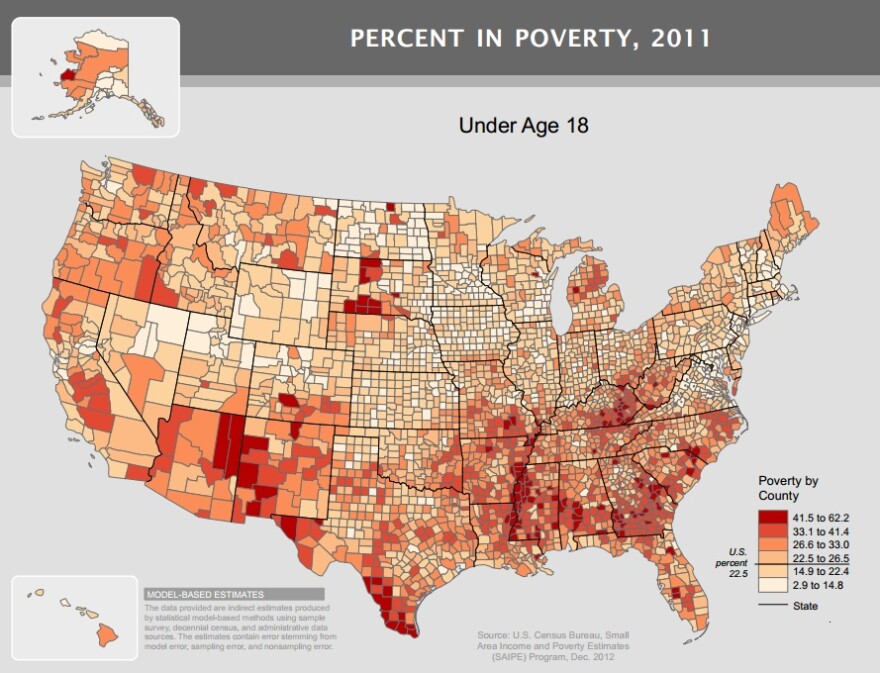 A new study released by the Institute for Women's Policy Research ranks Utah 29th in the US for the number of opportunities available to women and women in poverty.
The report provides a score to each state based on the educational achievements, business ownership, health insurance coverage and poverty of women. In 2004 Utah received a C grade. This year the state received a C-.
The report shows that while Utah women have made significant gains in education over the last decade, many more women are living below the poverty line than men.
Anne Burkholder is the CEO of the Utah YWCA. She says the poverty rate is especially high for single mothers. "The IWPR researchers have estimated that if we can close our wage gap, which in Utah as you know is 70%, then the poverty rate for working single moms would fall from more than 28% to 15%. And this would be a huge help for those families," she says.
Seventeen percent of Utah women and 19% of Utah men lack health insurance, which is an issue Burkholder relates to the state's battle to expand Medicaid.
Burkholder says the information in the report is important for everyone in the state, not just women. "And it's really important for us, when we receive this information, which is not always flattering or encouraging, to take it to heart and really understand that the well-being of women affects everyone around them," she says.
The report states that a third of employed Utah women work in low-wage jobs and it projects that the gender pay gap will not close until next century.