State Moves To Close Rio Grande Street, Implement New ID System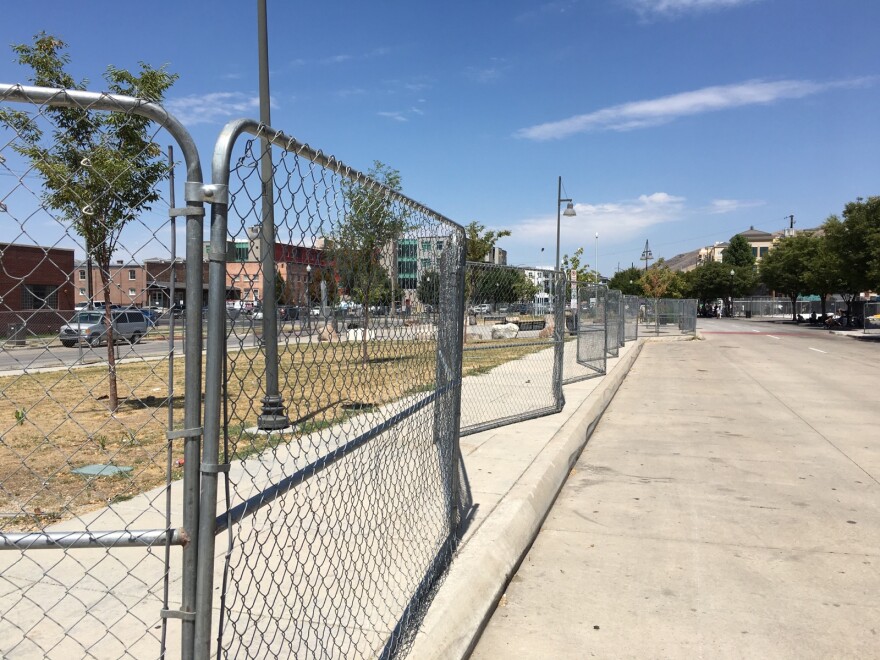 Salt Lake City Mayor Jackie Biskupski has signed a lease agreement with the state of Utah to close off a portion of Rio Grande Street to cars and pedestrians. At the same time, state officials are preparing to implement a new identification system that will limit access to the street to people receiving services.
Last week, Biskupski solicited feedback from the public on the street closure. That included conducting a survey that shows 86 percent of respondents agree that closing Rio Grande will benefit the homeless.
The Utah Department of Workforce Services is also working on a special state ID that will allow service providers to create a safe zone for people trying to get help.
Matthew Melville is the homeless services director for Catholic Community Services. His organization already requires clients to have a special ID to access care at the Weigand Center.
"Just something simple like that has helped change our culture, where our courtyard is an island down here of safety," Melville says. "People come in. They know that they're going to be safe because the people there are using the services."
But in a letter, Glenn Bailey, executive director of Crossroads Urban Center, said limiting access to the areas is potentially unconstitutional.
And he says the system creates a containment area for homeless people where law enforcement can "crack down" on anyone who refuses to comply and sign up to use it.