Rocky Mountain Power to Expand Incentives for Solar Installations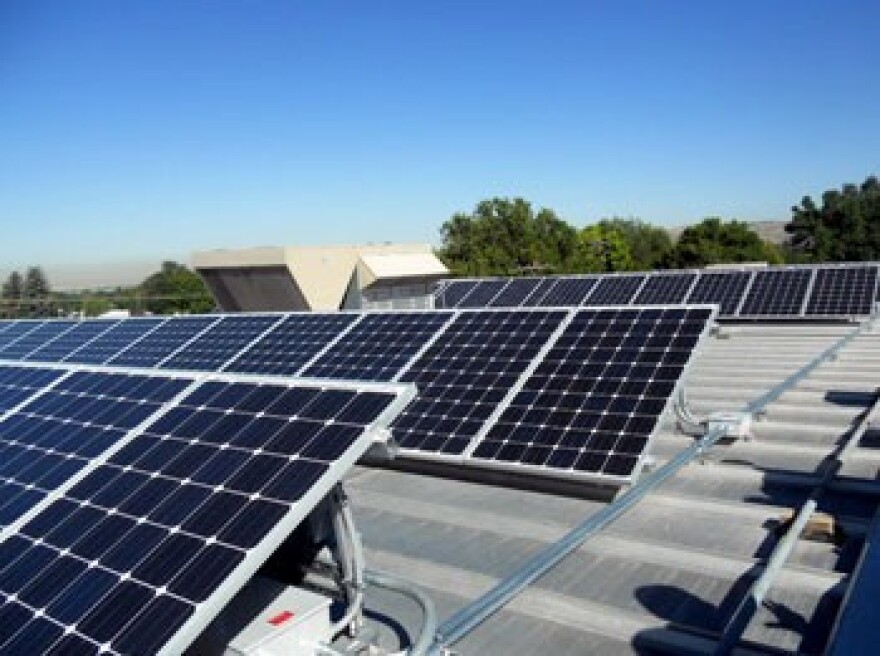 Rocky Mountain Power plans to offer 50 million dollars of incentives for consumers and businesses who install solar power panels over the next five years. The Public Service Commission of Utah has approved the utility company's request for a program that will support 60 Megawatts of new solar energy.
Local nonprofit Utah Clean Energy has been laying the groundwork for this incentive program for about a decade, when they helped Rocky Mountain Power design and coordinate a pilot solar rebate program. Senior Policy Associate Sara Baldwin told KUER the new incentive program will expand Utah's solar power generation by 600 percent.
"With this program and a growing awareness of the benefits of solar technology, I think many more homeowners and many more businesses are starting to proactively invest in solar," Baldwin said, "I'm definitely very confident and very hopeful that Utah's solar market is about to see a huge growth spurt."
Rocky Mountain Power is paying more than 1000 dollars for a 500 kilowatt per-year system after project completion. The program is expected to begin accepting applications from residents and businesses beginning in January 2013 through a lottery system.