Esther Landa Dies, Leaves Feminist Legacy in Utah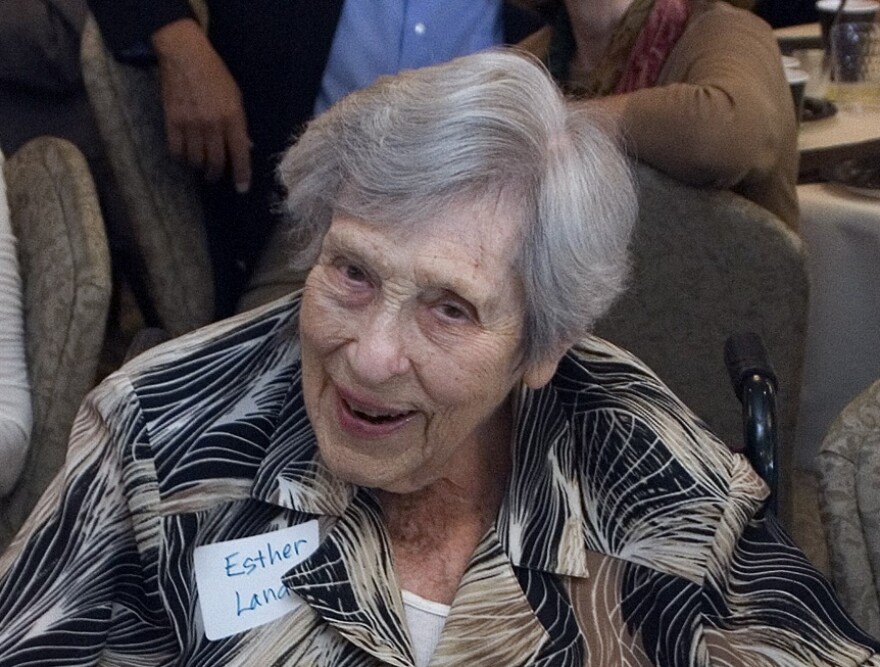 Prominent Utah women's rights advocate Esther Landa has died at the age of 102, but her legacy lives on in those she inspired.
Esther Rosenblatt Landa was part of one of the early Jewish families in Utah. She was known for being an influential Democrat, an early proponent of women's rights, and for co-founding Utah's Head Start program. She served on the Salt Lake City School Board and was President of the National Council of Jewish Women. Democratic State Representative Patrice Arent says she was an inspiration to many.
"She was a mentor to me, she helped inspire me to run for office. She helped me learn about important issues, particularly women's issues and children's issues," Arent says. "Her passion, her intellect, her wisdom… she touched so many people."
Arent says Landa was always working to improve the world and remained engaged even at her 100th birthday celebration.
"I came over to wish her a happy birthday, and she was concerned about what was going to happen in the upcoming session," Arent says. "You know, down to business, not talking about her celebration, but talking about what was going to happen in politics."
Landa died in California three days after her 102nd birthday.