Scouts Will Lead Pride Parade Again This Year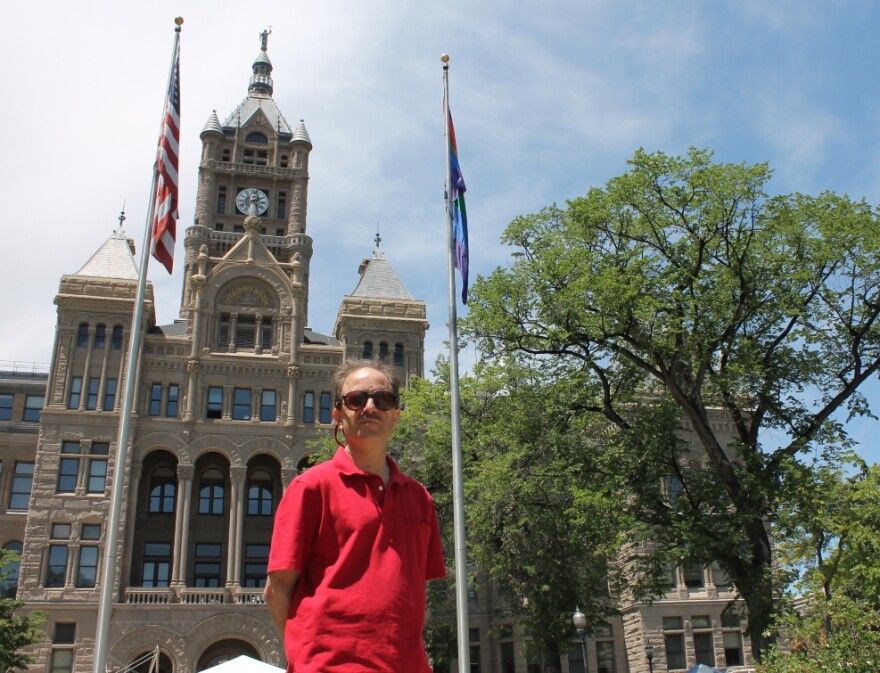 A color guard made up of Boy Scouts and former Scouts will lead Salt Lake City's Pride Parade for a second year. It will also include some Scout leaders who've lost their positions because of national Scouting policies.
Just over a year ago, the National Council of the Boy Scouts of America changed its policy to allow young gay men to participate in Scouting. But gay adult leaders are still excluded.
Peter Brownstein was a Scoutmaster for a troop affiliated with the United Jewish Federation of Utah until he says he was removed from his position because of his activism on behalf of gay leaders. His attempts to organize other troops sponsored by the Unitarian Church and the Utah Pride Center have been rejected by leaders of the local Scout council.
Brownstein says participating in the parade poses a risk for those Scouts, but he says there's strength in numbers.
"If one person stands up and says something, they're in deep trouble," Brownstein tells KUER. "If a whole group of silent individuals stand up and politely say, 'We want this organization to look more inclusive,' and if people come march with us, the message will be heard, I hope."
The color guard this Sunday will also include Geoff McGrath, who was removed as a Scoutmaster from a troop in Seattle because he is gay. The United Methodist church that sponsored his troop also lost its charter.
Brownstein is inviting any Scouts or Scout leaders who want to participate to come to the parade assembly point at 4th East and 3rd South at 9:30 a.m. on Sunday wearing their uniforms.
Great Salt Lake Council Scout Executive Rick Barnes was out of town at a Scout camp and beyond cellphone range. But he replied to KUER's request for comment by e-mail, saying he has "no response at this time."