View KUER's Spring 2019 Fund Drive Thank You Gifts
Our Spring Fund Drive is happening March 30 through April 5, 2019! And we have tons of great ways to say thank you. Make your donation today!
For $60 (or $5/month), choose from our NPR logo mug or pick up our brand new reusable straw set (complete with a carrying case and cleaning brush)! Simply select either the NPR logo mug or the KUER reusable straw set as your thank you gift when you make your donation.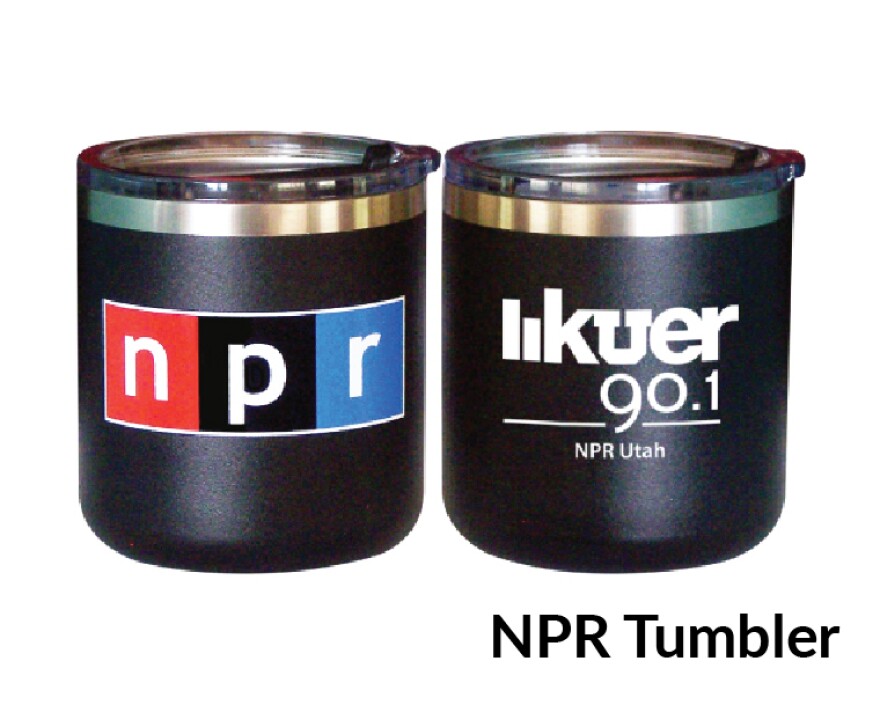 For a $120 donation (or $10/month), you can sip your morning coffee or tea out of NPR's newest 12 oz. double walled stainless steel tumbler. It'll keep your drinks hot for 8 hours and cold for 16. Select the NPR Tumbler as your thank you gift when you make your donation!
For $240 (or $20/month), you won't want to miss out on our newest collapsible backpack from ChicoBag! Made from recyclable materials, this bag is larger than it seems -- but it also compresses down into its own zipper pocket for easy carrying. You never know when you just might need a day pack on the fly. Also at the $240 level is the fan favorite, our public radio mason jar. The radio is tuned to only one station (KUER) with a simple on/off knob that doubles as your volume control. It's truly as simple as it gets. Donate today to pick up the KUER travel pack or the public radio!